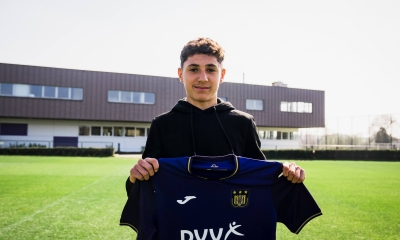 Anas Tajaouart (16) has signed a contract until 2025 with RSCA.
Anas played his first games at FC Jeunesse Molenbeek, before arriving at the RSCA Belfius Academy in 2013 at the age of 7. The youngster from Sint-Agatha-Berchem went through the entire youth academy and played for the U18 team of coach Stéphane Stassin this season.
"Anas is a late maturing player, but a real kid of Neerpede. He is technically gifted, plays with great bravura and courage and compensates for his rather small stature with an almost boundless energy," explains Jean Kindermans, head of the RSCA Belfius Academy. "We are very pleased that he is now taking the step towards the broad squad of the U21 and we will continue to guide him in his individual development."
Congratulations, Anas.